ABHYUTTHANA FOUNDATION CHARITABLE TRUST organized a webinar on topic : "Overview of the Securities Market ; Investor Protection Measures of SEBI- the regulator of Securities Market" on 24 November 2020 ( 11.00 am -12.30 pm).
The webinar is very special as it was organized during World Investor Week 2020 (WIW) celebrated this year in November. As per advice of IOSCO, in India the WIW was scheduled to be celebrated during November 23-29, 2020 . SEBI is the national co-ordinator for the same. This year the theme is "Investor Awareness : A Key to Financial Well Being"
The webinar was addressed by Shri Susant Kumar Sahoo, Deputy General Manager, Securities Exchange Board of India and Shri B M Misra, former Principal Adviser, Department of Economic Policy and Research, Reserve Bank of India.
At the outset , D Mishra , Managing Trustee welcomed the guests and participants ; highlighted the objective of the Webinar; introduced the speakers. He read out from the message received from the Chairman , SEBI , on the occasion of WIW. SEBI Chairman Shri Ajay Tyagi has stated that " Investor Protection and awareness is key to Investor Protection."
Shri Sahoo in his inaugural address mentioned that complexities in securities market have grown manifold. The investors need to make informed decisions. Investor education play a vital role in educating investors. He lauded the efforts of Abhyutthana Foundation Charitable Trust in this direction. Shri Sahoo, explained the investor protection measures of SEBI. He explained the aggrieved investors need to lodge their complaint in SCORES system of SEBI, which can be done on-line.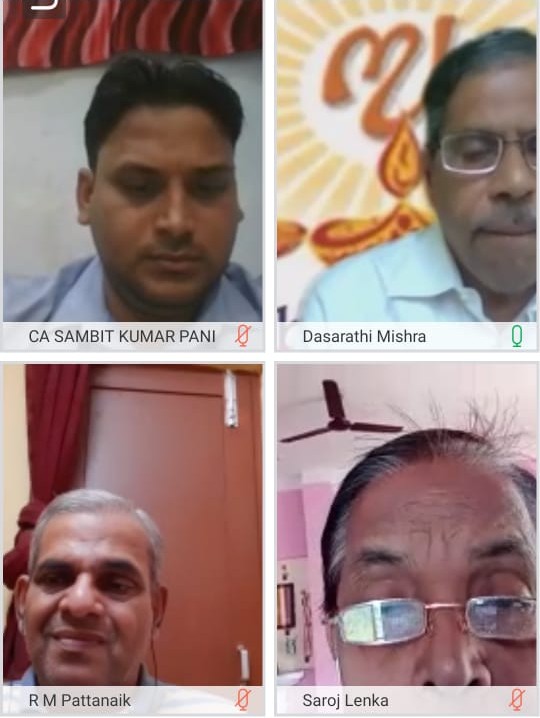 Shri Braja Mohan Mishra in his presentation gave an overview of the securities market- bond market, capital market, derivative market, G-Sec Market. He broadly explained the functioning of Primary market, Pricing methods and Listing arrangements and what investors need to know while making new investments in primary market.
There was a Question and Answer session.
It may be mentioned that the webinar was conducted in CISCO Webex Platform . SEBI hosted the platform. In all, 60 persons participated from various parts of state. A few participants were from Chhattisgarh (1), Jharkhand (3), Maharashtra (2), Tamil Nadu (2), UP (1) and West Bengal (2).
https://aflcfinlit.org/wp-content/uploads/2017/07/Header-Image-3.jpg
0
0
editor
https://aflcfinlit.org/wp-content/uploads/2017/07/Header-Image-3.jpg
editor
2021-01-15 04:35:47
2021-01-15 04:38:59
WEBINAR : INVESTOR AWARENESS PROGRAMME ( Under the Aegis of SEBI) 24 November 2020